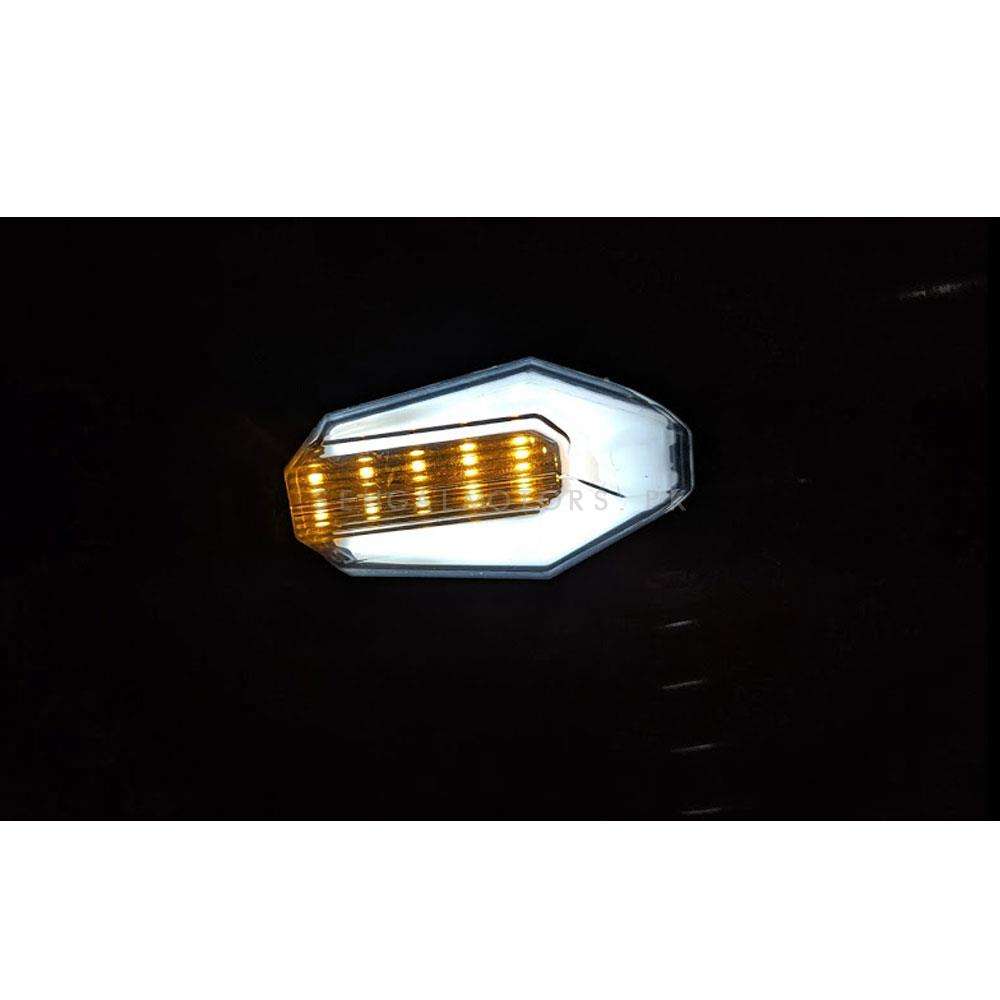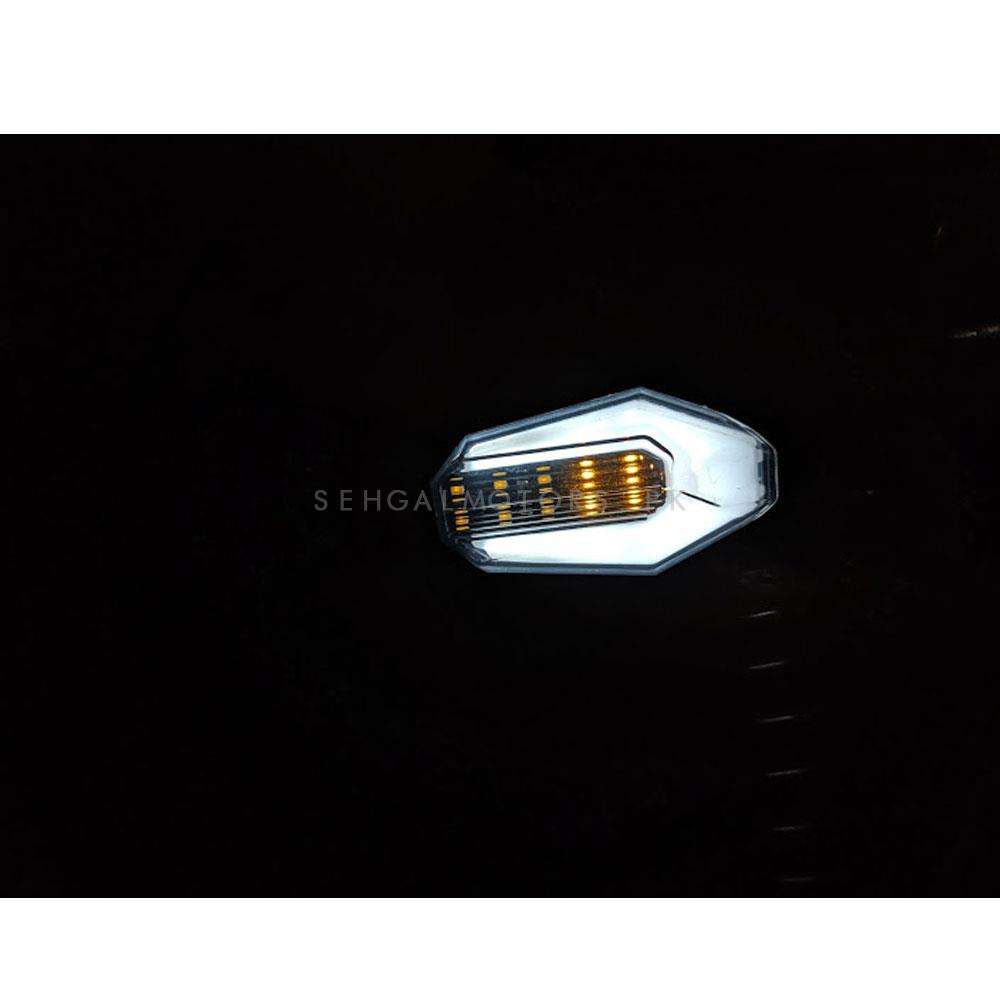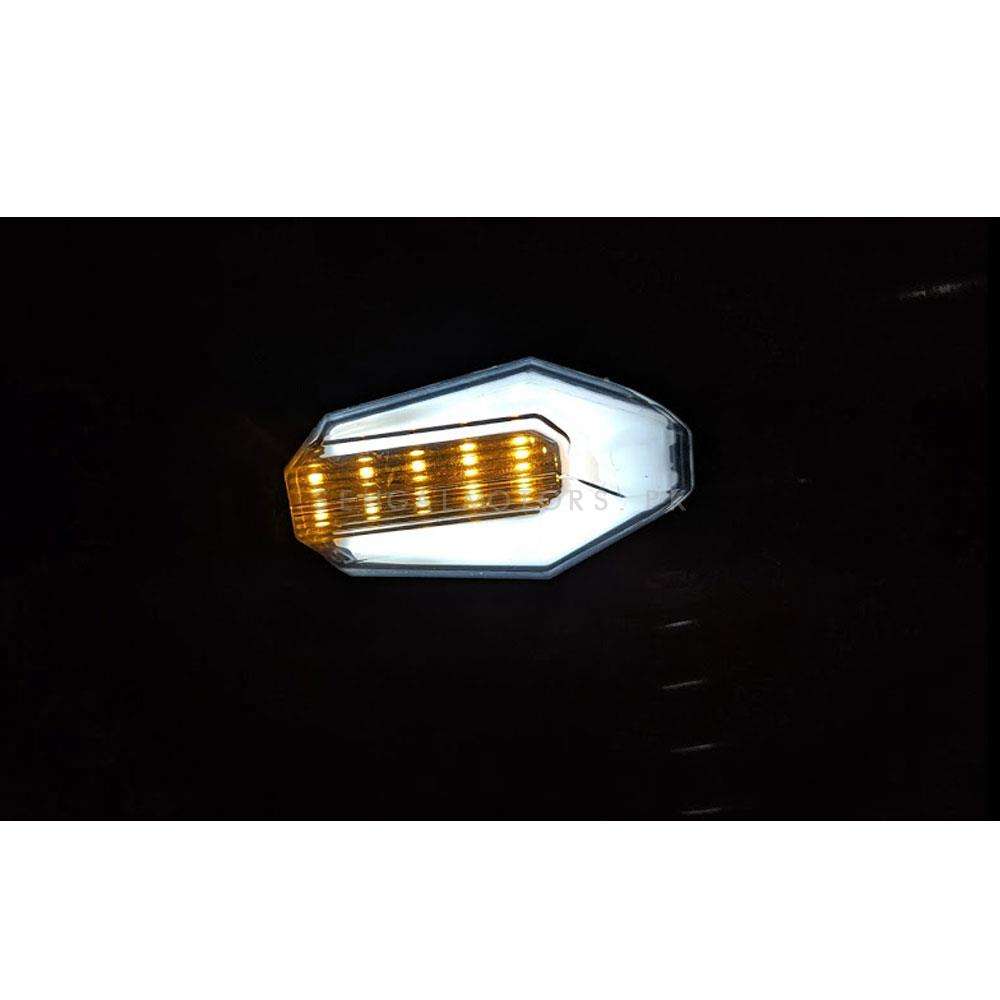 Universal Bike LED Running Indicators with DRL Audi Style - Pair
By
:  
Jeep Pickup , SUV and Bike
  -  
Bike Accessories
Sku : 018462
Delivery Time:
1 - 2 Days
Have a Question: 03111222357
Find In-Store Availability:
If youre looking for a way to make your motorcycle stand out on the road, look no further than the Universal Bike LED Running Indicators with DRL Audi Style - Pair. These high-quality indicators are designed to provide maximum visibility while adding a touch of style to your ride. Featuring a sleek, modern design inspired by the iconic Audi car brand, these indicators will help you stand out on the road and keep you safe while riding. The LED lights are bright and highly visible, making them ideal for use during the day or at night. One of the standout features of these indicators is their daytime running light (DRL) function. This means that even when your turn signals are not in use, the lights will remain on, making you more visible to other drivers and helping to increase your overall safety on the road. Installing these indicators on your motorcycle is easy, thanks to their universal design. They can be mounted on any motorcycle, regardless of the make or model, making them a versatile option for riders of all kinds. In addition to their stylish design and high visibility, these indicators are also highly durable and built to last. They are made from high-quality materials that are designed to withstand the rigors of the road, including harsh weather conditions and rough terrain.