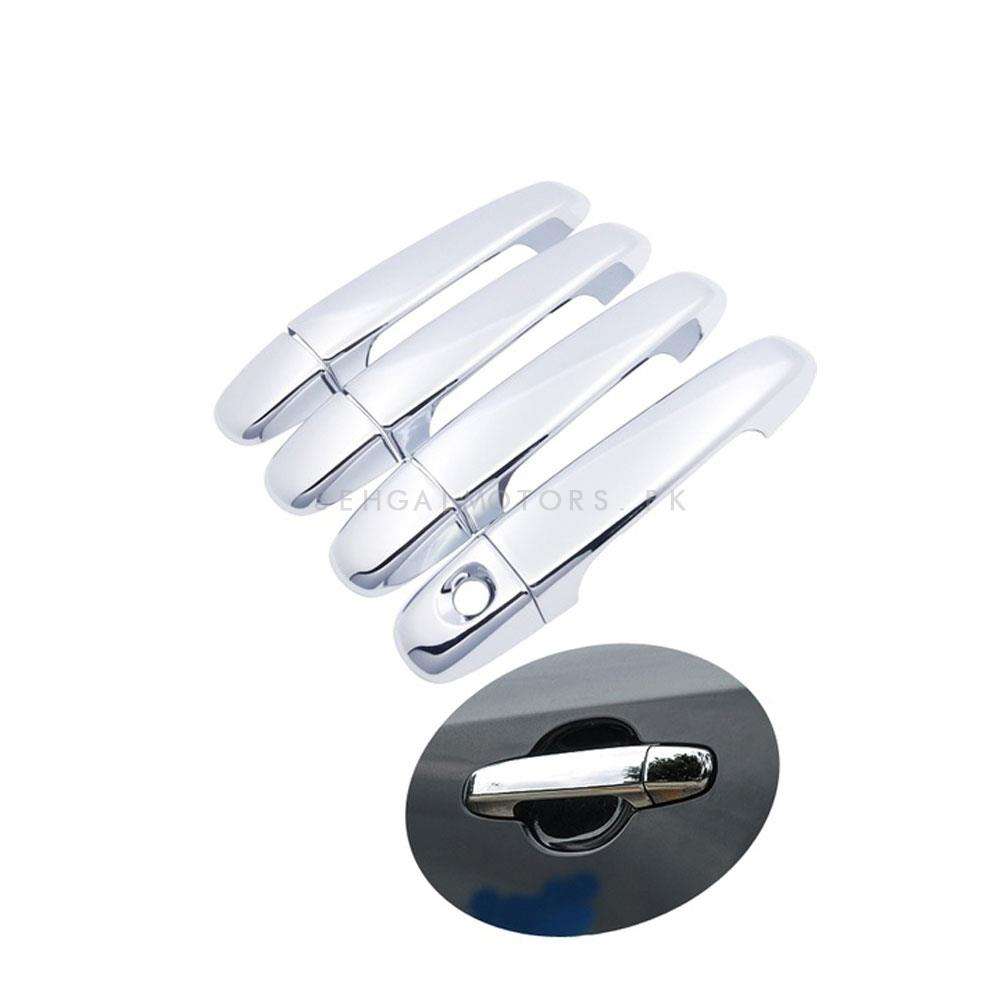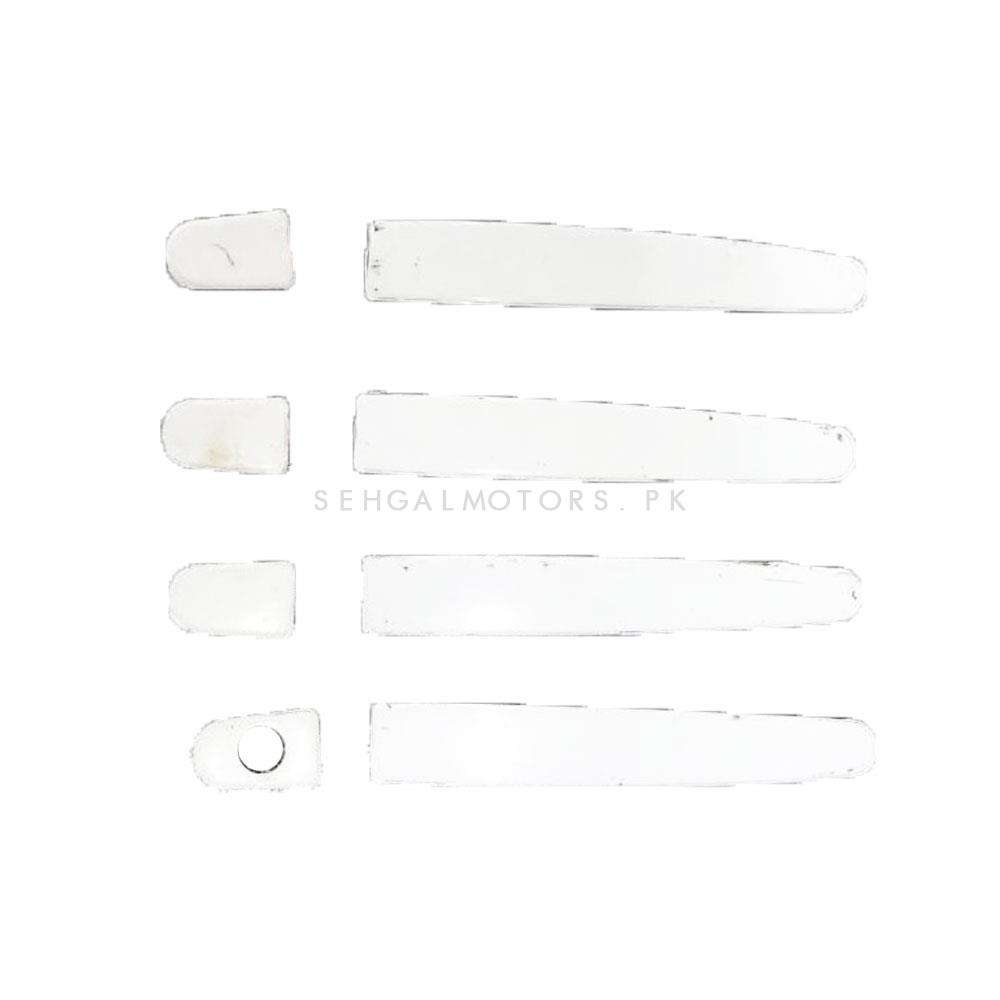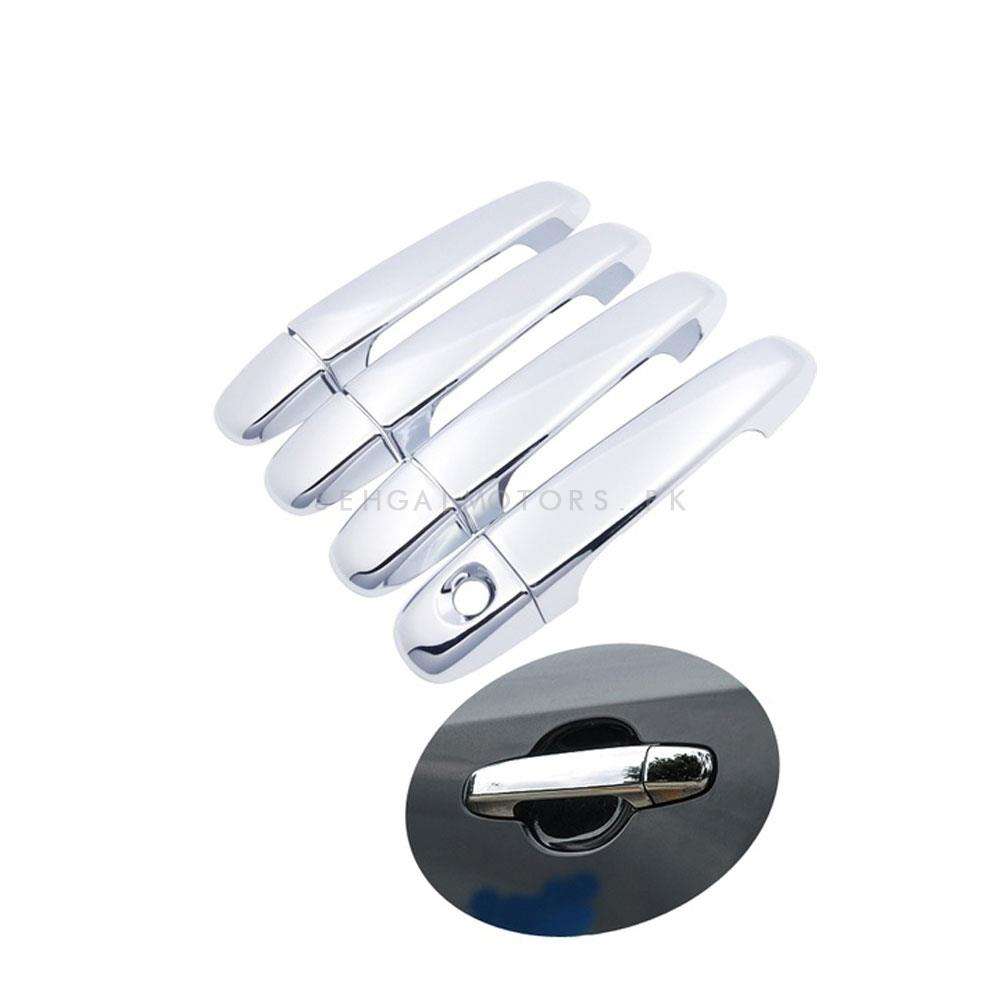 Toyota Aqua Chrome Handle Cover - Model 2012-2019 - Chrome Handle Cover | Chrome Cover For Handle | Door Handle Chrome | Chrome Accessories For Door
By
:  
Exterior
  -  
Chrome Handle Covers
Sku : 017898
Delivery Time:
1 - 2 Days
Have a Question: 03111222357
Find In-Store Availability:
& Enhance the sleek and stylish appearance of your Toyota Aqua (Model 2012-2019) with the Toyota Aqua Chrome Handle Cover. Designed to perfectly fit your vehicle, these handle covers add a touch of elegance and sophistication to your cars exterior. Crafted with high-quality materials, the chrome finish of these handle covers not only provides a luxurious look but also offers durability and protection against rust and corrosion. With their precise fit, these covers seamlessly integrate with the existing door handles, giving your car a factory-installed appearance. Installation is quick and hassle-free, thanks to the pre-applied automotive-grade adhesive on the back of each handle cover. Simply clean the surface, peel off the protective backing, and firmly press the cover onto the handle. Within minutes, youll have a transformed and upgraded vehicle. Not only do these chrome handle covers enhance your cars aesthetics, but they also serve a functional purpose. They offer an added layer of protection to the original handles, shielding them from scratches, scuffs, and daily wear and tear.