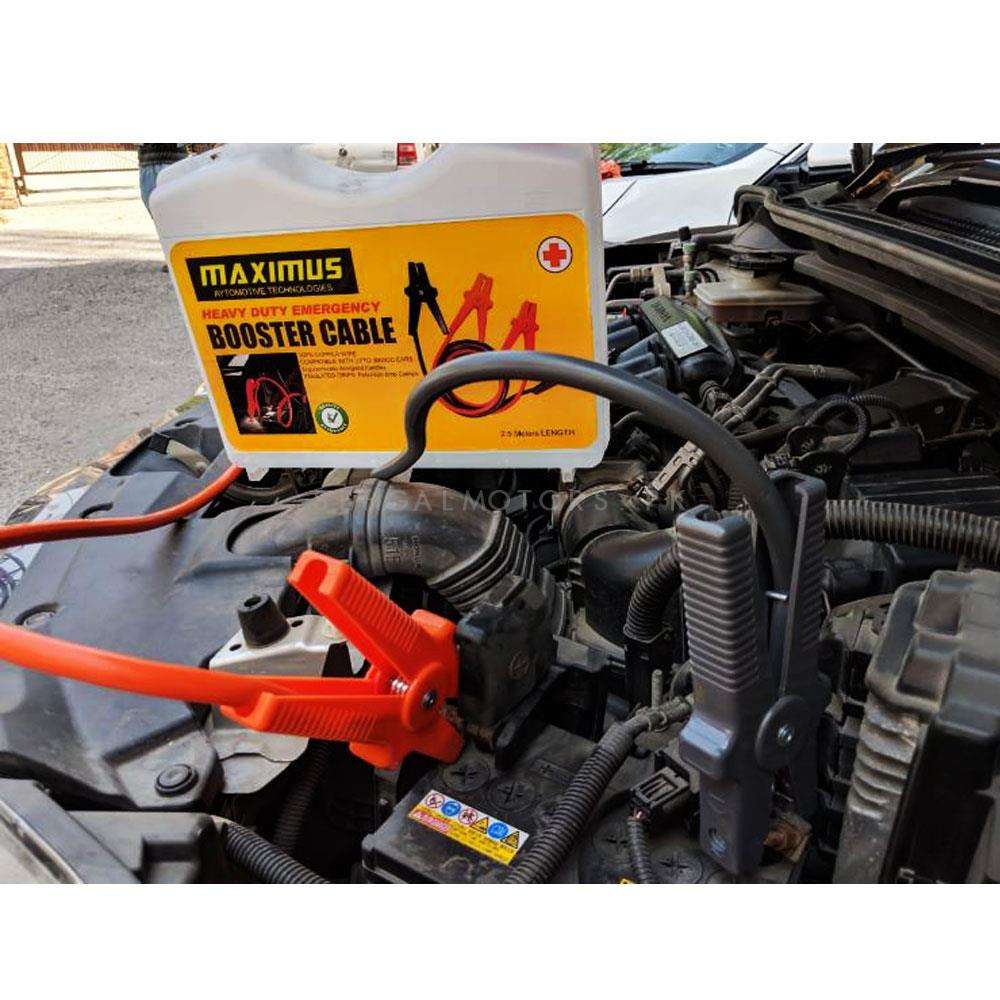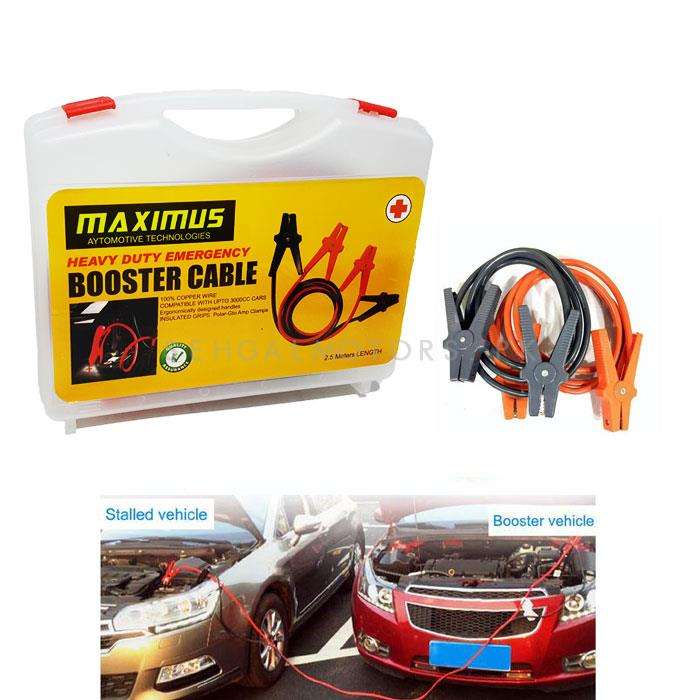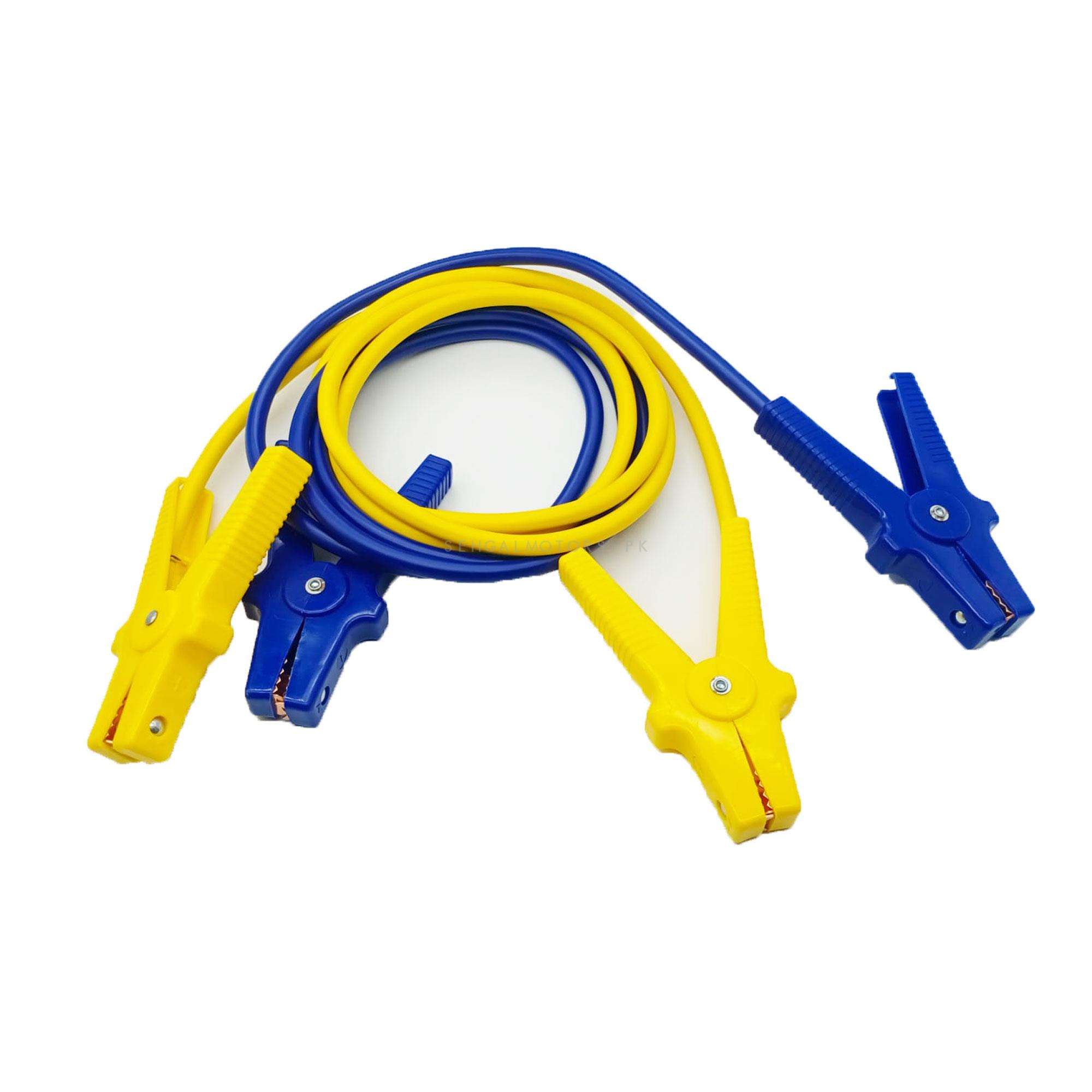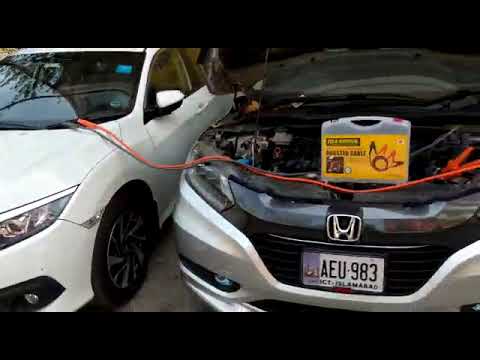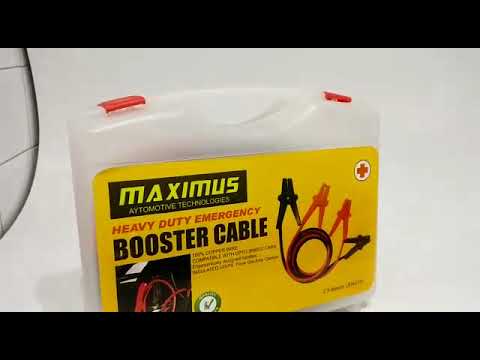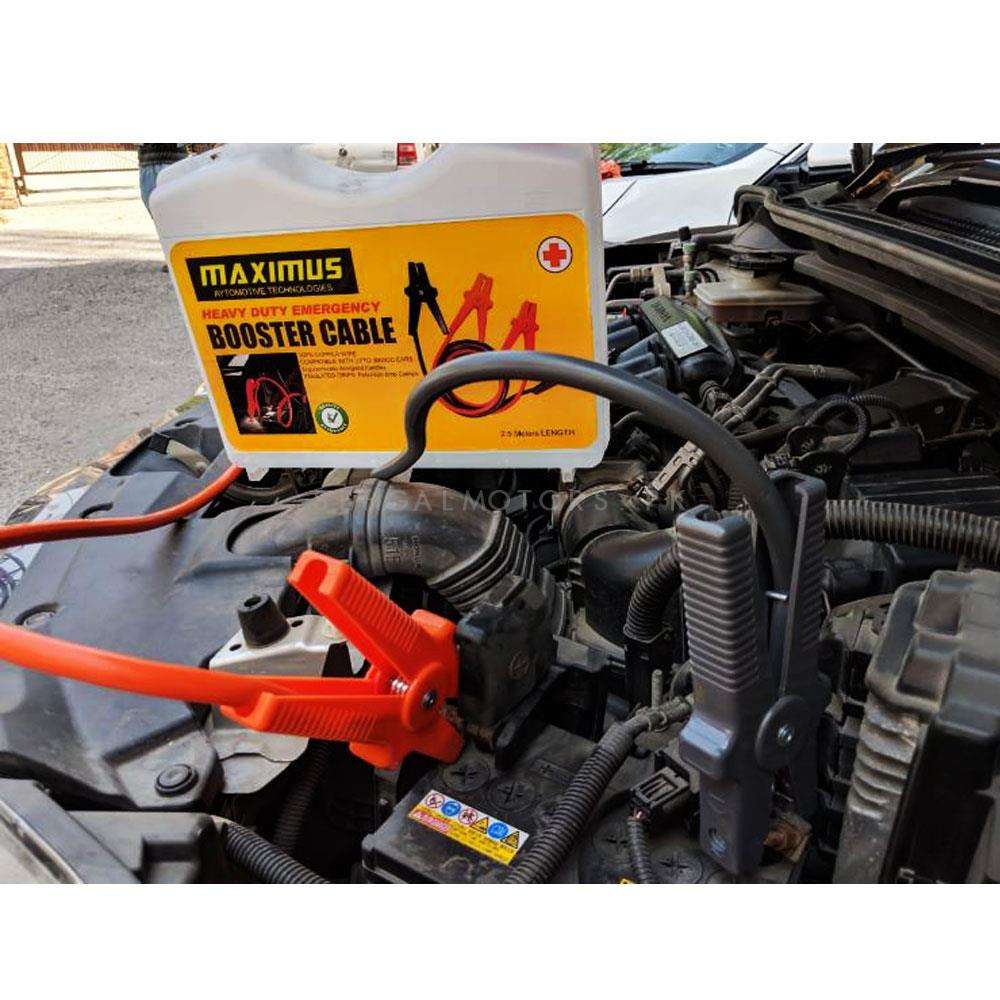 Maximus Heavy Duty Booster Battery Jump Start cables
By
:  
Gadgets
  -  
Jump Starters
Sku : 013462
Delivery Time:
1 - 2 Days
Have a Question: 03111222357
Find In-Store Availability:
Maximus Heavy Duty Booster Battery Jump start cables In order to start your car from a dead or defected battery jump starters are used. It is also called a boost as it is used to start the vehicle from a discharged battery. To some other external power source or with any other vehicle an external connection is made on a temporary basis. Some of the power needed to crank the engine along with charging the dead battery is being provided by an external battery with which your vehicle is connected through a jump starter. The auxiliary source can be removed as once the normal charging system of the battery will start getting charge the dead battery of another vehicle. The normal operation of the vehicle will restore the lost energy in its system if the charging system of the vehicle is functional. The battery which is going to be charged has a different size or type and its charging protocol depends on its size and type as every type cannot be charged with every type. So it is the most important thing to be considered before charging other vehicles battery that it has the same voltage otherwise your both vehicle's batteries become out of order. SehgalMotors.PK offers you a wide variety of Jump Starters and Battery Chargers that will make you tension free while planning a long road trip. We have Maximus Heavy Duty Booster Battery Jumpstart cables that keep you relax during your journey that if at any point you would become out of battery then you can recharge it with the best quality jump starters and can continue your journey happily again. You can buy from our stores and order online as well from our website SehgalMotors.PK.