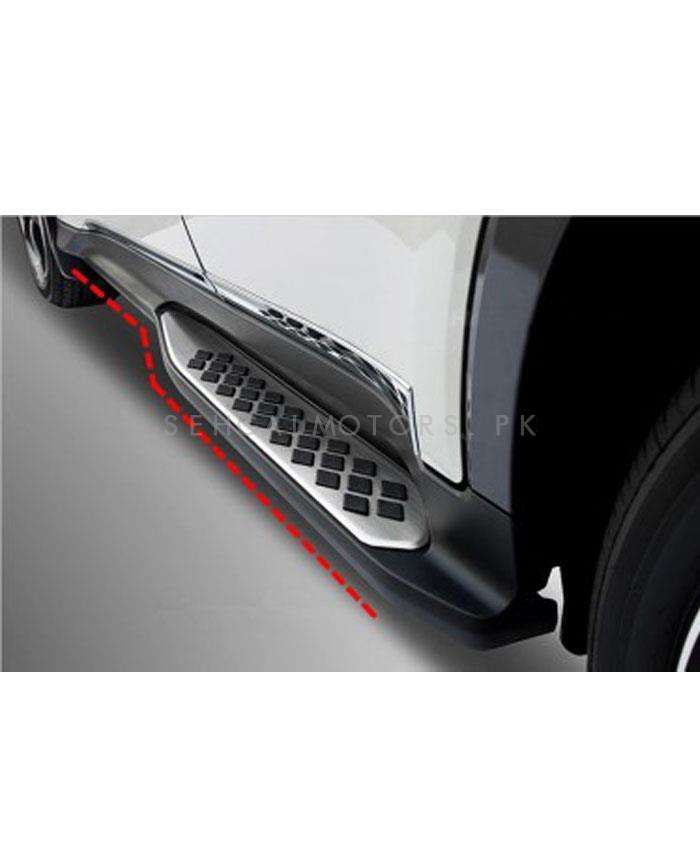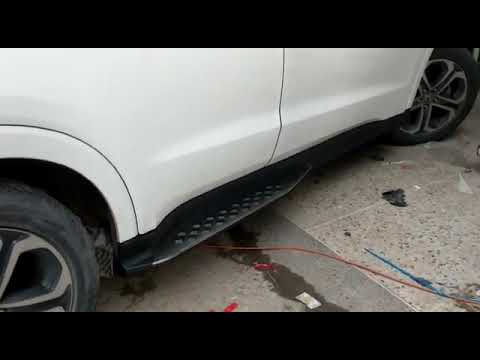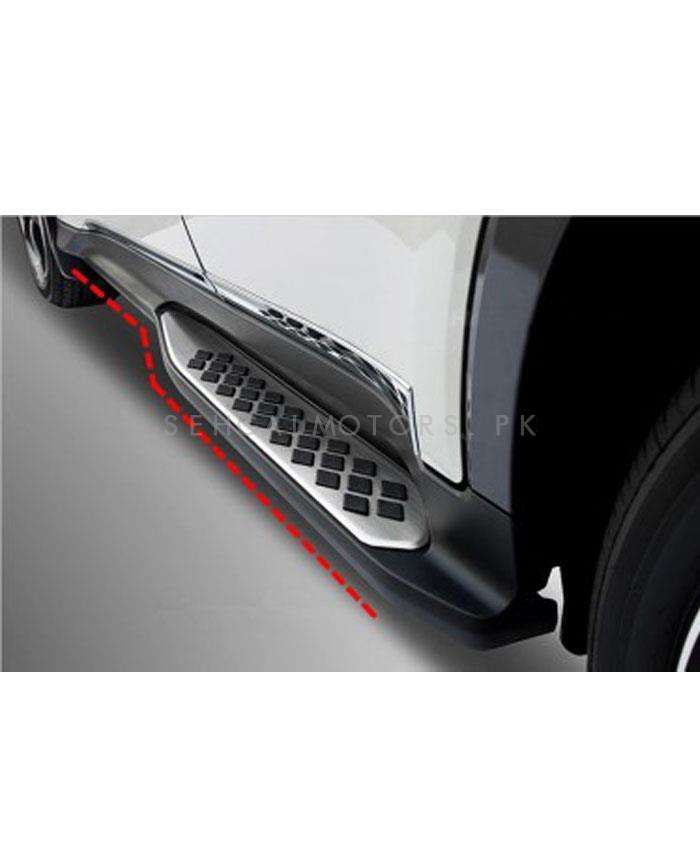 Honda Vezel A2 Side Steps Metal - Foot Rest | Skirts - Model 2013-2021 | Metal Pedal Foot Board Side Step Plate | Side Steps For Car | Sporty Look Side Steps
By
:  
Modifications
  -  
Side Steps Foot Rest | Skirts
Sku : 014205
Delivery Time:
3 - 4 Days
Have a Question: 03111222357
Find In-Store Availability:
Looking to enhance both the appearance and functionality of your Honda Vezel (2013-2021 Model)? Look no further! Our high-quality A2 side steps metal, foot rests, and skirts are designed to give your vehicle a remarkable upgrade. Whether you want to make a bold statement, improve accessibility, or protect your car, these accessories are a perfect choice. Durable and Stylish A2 Side Steps Metal: Our A2 side steps metal provide your Honda Vezel with a sturdy and reliable stepping platform. Constructed from premium materials, these side steps offer exceptional durability and resistance to wear and tear. The sleek design seamlessly integrates with the vehicles body, enhancing its sporty appearance. Additionally, they provide easy access to your vehicle, making it more convenient for passengers to enter and exit. Comfortable Foot Rests: Say goodbye to discomfort during long drives with our ergonomic foot rests. These foot rests are specifically designed to provide a comfortable resting spot for your feet, reducing fatigue and enhancing driving pleasure. Crafted with precision, they match the interior of your Honda Vezel flawlessly, adding a touch of luxury to your driving experience. Protective Skirts: Shield your Honda Vezel from scratches, dents, and road debris with our protective skirts. These skirts are designed to safeguard the lower body of your vehicle, preserving its pristine condition. Made from high-quality materials, they offer reliable protection while complementing the sleek lines of your Honda Vezel. With their easy installation process, you can have your vehicle protected in no time.