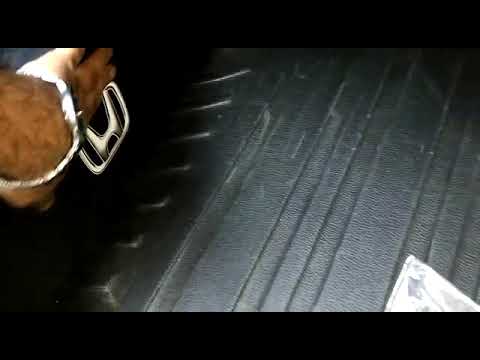 Honda Civic Trunk Corner Bag - Model 2016-2021 - Extra Storage Box
Delivery Time:
1 - 2 Days
Have a Question: 03111222357
Find In-Store Availability:
Upgrade your Honda Civics storage capabilities with the Trunk Corner Bag. Designed specifically for the Honda Civic models from 2016 to 2021, this extra storage box is a must-have accessory for anyone looking to optimize their trunk space. Whether you need to store groceries, sports equipment, or other personal items, the Trunk Corner Bag offers a practical and stylish solution. Lets explore the features and benefits of this innovative product. Ample Storage Capacity: The Trunk Corner Bag offers generous storage space to accommodate all your belongings. Its intelligently designed shape fits perfectly in the corner of your Honda Civics trunk, utilizing the often-underutilized area. This additional storage allows you to declutter your trunk and keep essential items within easy reach. Customized Fit: With a precise fit for Honda Civic models manufactured between 2016 and 2021, the Trunk Corner Bag seamlessly integrates into your vehicles interior. It is specifically tailored to match the dimensions and contours of your trunk corner, ensuring a snug and secure fit. Its sleek appearance complements your cars aesthetics, enhancing both functionality and style. Organizational Convenience: The Trunk Corner Bag features multiple compartments and pockets, enabling you to organize your belongings efficiently. Keep smaller items like tools, emergency supplies, or charging cables in the compartments for quick access. The additional pockets are perfect for storing documents, maps, or other essentials, preventing them from getting misplaced during your journeys.