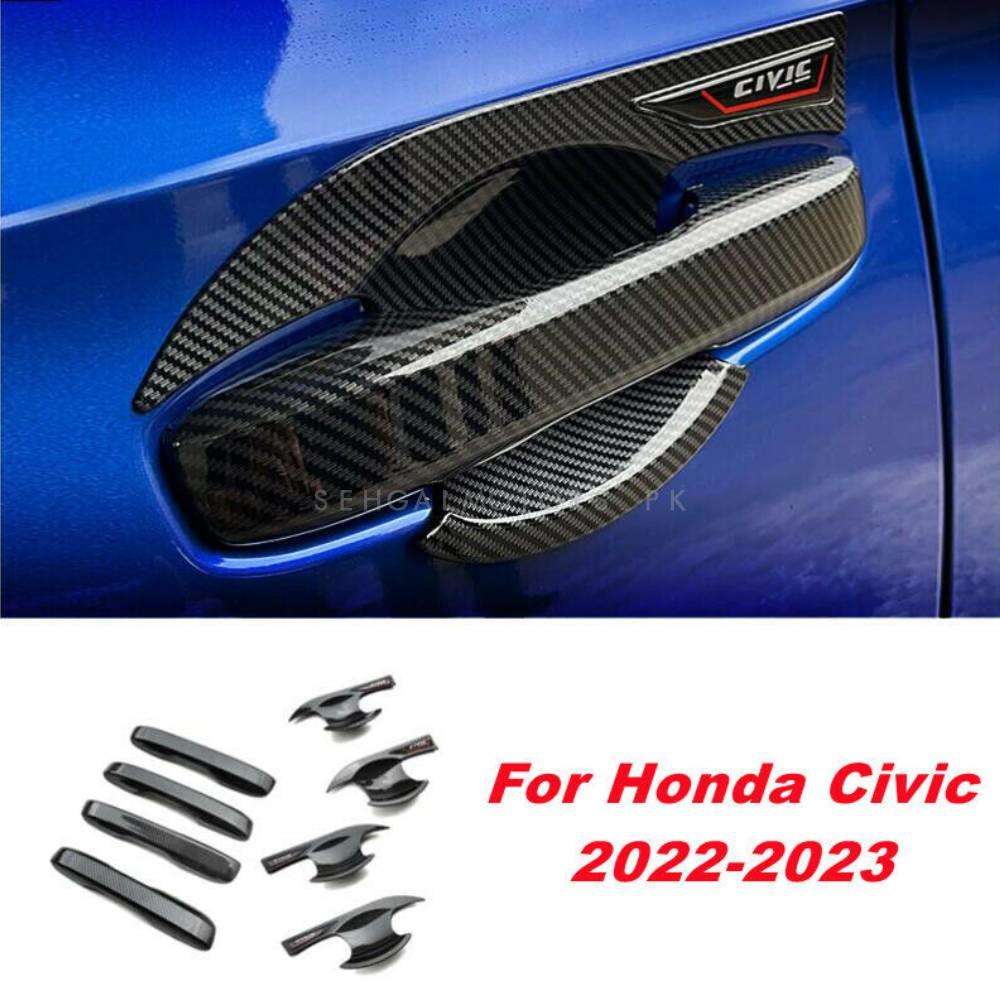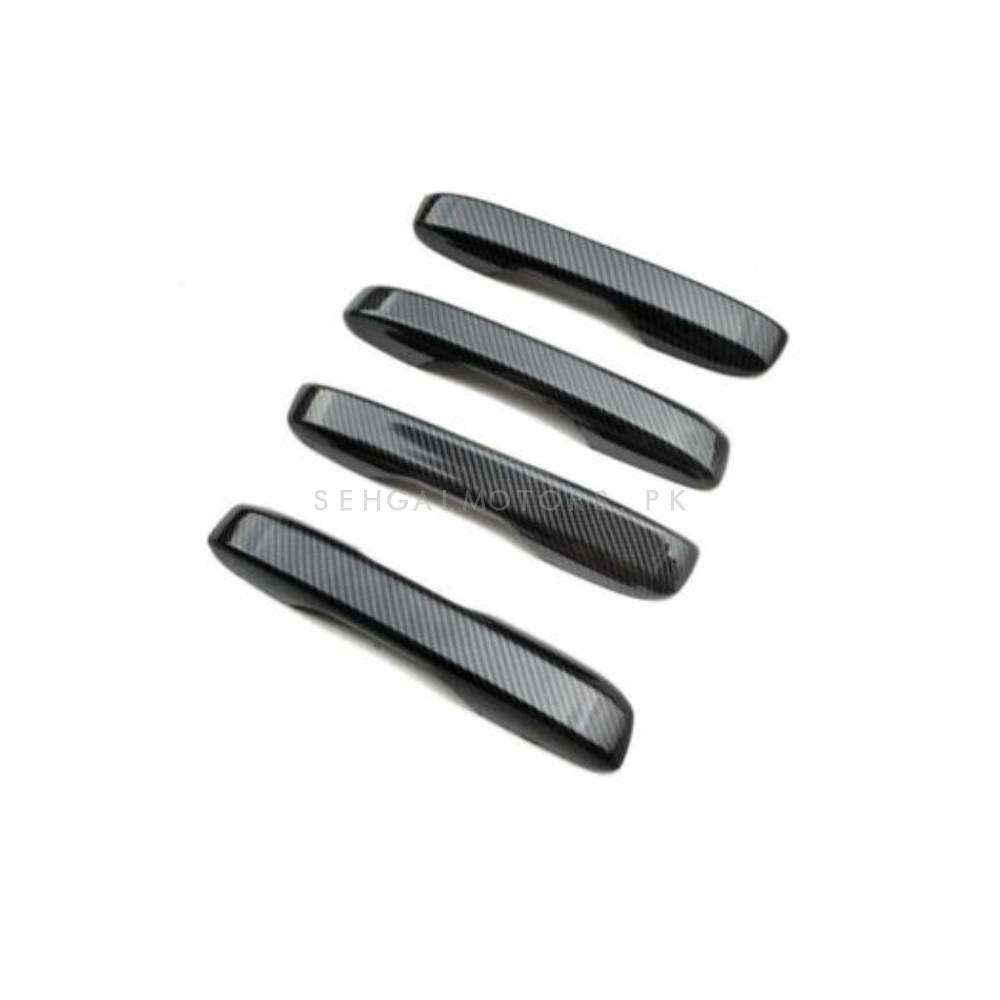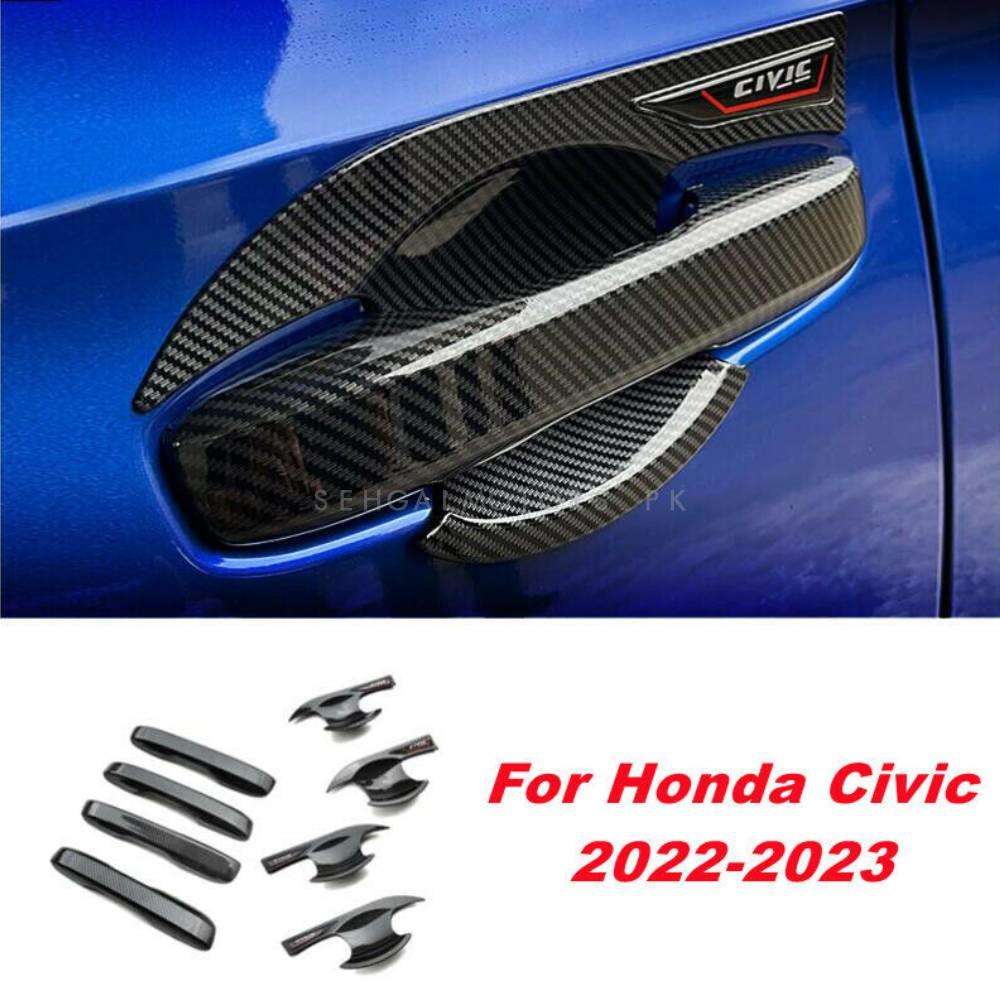 Honda Civic Door Handles Covers With Inner Bowl Carbon Fiber 8 Pcs - Model 2022-2023
By
:  
Exterior
  -  
Chrome Handle Covers
Sku : 027897
Delivery Time:
1 - 2 Days
Have a Question: 03111222357
Find In-Store Availability:
Elevate the appearance of your Honda Civic 2022-2023 with our high-quality Carbon Fiber Door Handle Covers with Inner Bowl. Designed to add a touch of sophistication and sportiness to your vehicle, these 8-piece covers are the perfect accessory for car enthusiasts who want to make a statement on the road. Superior Craftsmanship: Crafted with precision and attention to detail, our door handle covers are made from genuine carbon fiber. This lightweight and durable material ensures a perfect fit and long-lasting performance, giving your Civic a sleek and modern look. Enhanced Style: Featuring a carbon fiber finish, these door handle covers exude a sense of luxury and exclusivity. The glossy surface adds a touch of elegance to your Civics exterior, making it stand out from the crowd. Whether youre driving in the city or attending a car show, these covers will surely catch everyones attention. Protection and Longevity: Aside from their visual appeal, our door handle covers also serve a practical purpose. They act as a shield, protecting your original door handles from scratches, fingerprints, and other daily wear and tear. With their robust construction, these covers are built to withstand the elements and maintain their appearance over time. Easy Installation: Installing our carbon fiber door handle covers is a breeze. Each piece is designed to fit perfectly over the existing door handles, with precise cutouts for a seamless and professional look. No drilling or modifications are required, ensuring a hassle-free installation process. Perfect Fit for Model 2022-2023: Our door handle covers are specifically tailored to fit the Honda Civic models of 2022-2023. This ensures that they integrate seamlessly with the overall design of your vehicle, maintaining its original aesthetics while adding a touch of carbon fiber flair.